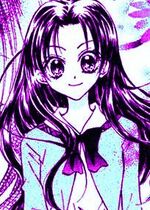 Kishida Akane (岸田 茜) is a girl with a goal to become a super model like her mother was. She doesn't like see Najika and Daichi be so close because she has had feelings for Daichi since they were children. But later, her heart softens after Najika manages to help her learn to eat properly again and re-create Akane's grandmother's peach pie.
Sometime later, her feelings towards Daichi start to fade as she develops a relationship with Mizuno Seiya. They start dating at the end of the series.
Akane's name means "Scarlet".
Ad blocker interference detected!
Wikia is a free-to-use site that makes money from advertising. We have a modified experience for viewers using ad blockers

Wikia is not accessible if you've made further modifications. Remove the custom ad blocker rule(s) and the page will load as expected.